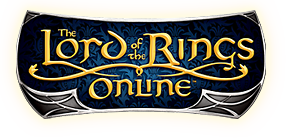 Lord of the Rings Online are doing a special offer at the moment for a limited time only for a Twelve Month Subscription is $99.99 with a monthly Subscription being $14.99 you can save a grand total of $59.88 over the Year which is a valid saving.VIP access grants you entry to all Races, Quest Packs and Classes during the run time of your subscription. Also you will get the jump early to New Content, a Monthly Turbine point grant, Extra Character Slots and much more ….It's easy to become a VIP Member just go to
https://myaccount.turbine.com/
and create an Account, Log in and Subscribe, this will guarantee you FREE Monthly Turbine Points. You can also go to
http://www.lotro.com/free.php?
for information about VIP Perks. If you are already gaming on LOTRO and are a current VIP, but want to be a part of the saving, Simply go to
https://myaccount.turbine.com/
, Log in to your current account, Change Billing Option and pick the 12 Month VIP plan for $99.99. Hope this was helpful, Happy Gaming.